Images from the 2018 YIOZ Dinner
2018 Dinner Journal - Click Here!
---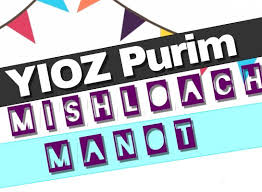 The Mishloach Manot registration is closed, but there's still time to give Matanot L'Evyonim!
Go to your account to contribute, and just mark your donation as Matanot L'Evyonim.
Mon, March 18 2019
11 Adar II 5779
Weekly Calendar
Shacharit (Sundays): 8:15 AM
Shacharit (Rosh Chodesh): 6:15 AM
Shacharit (Monday and Thursday): 6:20 AM
Shacharit (Tues, Wed, Fri): 6:30 AM
Mincha/Ma'ariv (Sunday): 6:50 PM
Parshat Tzav
Candle Lighting
Havdalah
Motzei Shabbat, Mar 23, 7:53p
Taanit Esther & Erev Purim
---
Click here to view the weekly bulletin!
Mon, March 18 2019 11 Adar II 5779