Upcoming Schedule of Services and Programs
Chanukat Habayit and Dedication of Ohel Yosef
Shabbat Parshat Vayeitzei, December 3rd - Sunday, December 4th
Join us for a special weekend of celebration and community
Shabbat morning: Gala Kiddush following 9:15 AM services

Shabbat afternoon (adults): Shiur with Nachman Mazurek in Ohel Yosef at 4:30 PM

Shabbat afternoon (youth): Seudah Shlishit in Social Hall 4:45-5:15 PM

Motzaei Shabbat: Musical Havdalah and Dancing the Torahs into Ohel Yosef- 5:30 PM

Saturday night Community program: 6:15 PM- 7 PM (Youth Program in Social Hall)

Sunday morning: Special Community Breakfast, YIOZ Committee Fair, General Membership meeting: 9 AM
---
All services are held in our new sanctuary, Ohel Yosef - 6015 Riverdale Avenue
Shabbat Parshat Vayeitzei
December 2-3, 2022- 9 Kislev 5783
Friday, December 2
Candles: 4:10 PM
Mincha/Kabbalat Shabbat/Ma'ariv: 4:20 PM
Shabbat, December 3
Shacharit: I. 7:45 AM II. 9:15 AM (Zman Keriat Shema: 9:21 AM)
Youth Groups begin at 10:00 AM
Chanukat Habayit Kiddush sponsored by Seth Botnick and Rachel Neuman in honor of Lee Botnick and Josh Neuman's boundless dedication to the shul's construction & capital campaign
Seth Botnick and Rachel Neuman will share words of Torah and tribute prior to kiddush
High School Shiur with Nachman Mazurek: 3:45 PM Topic: Chanukah
Mincha: 4:15 PM
Shabbat afternoon (adults): Shiur with Nachman Mazurek in Ohel Yosef at 4:30 PM
Shabbat afternoon (youth): Youth Seudah Shlishit in Social Hall 4:45-5:15 PM
Ma'ariv/Shabbat ends: 5:10 PM
Musical Havdalah and Dancing the Torahs into Ohel Yosef- 5:30 PM
Community program: 6:15 PM- 7 PM (Youth Program in Social Hall), followed by refreshments
Upcoming Adult Education
Special Lecture with Rabbi Alex Israel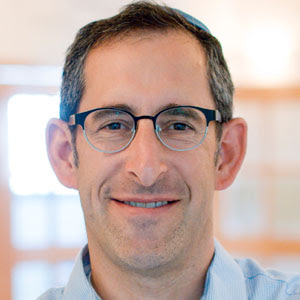 Wednesday, December 7th at 8pm, 10 Ellsworth Ave. (Danishefsky/Sugarman home)
The Morality of Violence: Jewish Power and its Dangers
A rape, and a massacre. This is the story of Dinah, Simeon and Levi. After the rape of their sister, Simeon and Levi kill the perpetrator and his entire town. Does the Bible condemn, or laud this violence? This will give us an opportunity to reflect upon violence and the challenge of wielding power in the context of the State of Israel.
Sat, December 3 2022
9 Kislev 5783
YIOZ of North Riverdale/Yonkers
Our synagogue building is located at:
6015 Riverdale Ave.
Bronx, NY 10471
Checks may be mailed to:
Young Israel Ohab Zedek
P.O. Box 418
Montvale, NJ 07645
For more information, contact:
yiozshul@gmail.com
Weekday Services
Schedule of weekday services: November 27-December 2 Shacharit: Sunday: 8:30 AM; Monday and Thursday: 6:50 AM; Tuesday, Wednesday & Friday: 7 AM
Mincha-Ma'ariv: Sunday: 4:20 PM
Sat, December 3 2022 9 Kislev 5783